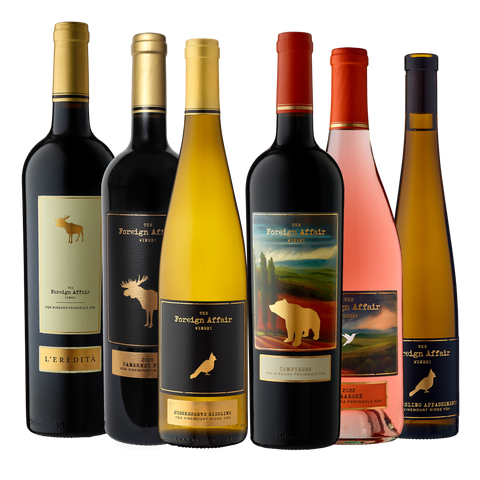 2023 Award-Winning Collection
We are thrilled to announce The Foreign Affair Winery received 3 gold & 3 silver medals at this year's WineAlign National Wine Awards.
Our Wine Club members have a unique opportunity to purchase the 6 medal-winning wines, including 2 early release wines - 2020 Temptress & 2020 L'Eredita. These wines are only available in this 6 bottle collection.
Please ensure you are signed into your Wine Club member account to be able to purchase this package.
This Package Includes 1 bottle of each:
2020 Temptress - Gold Medal
2022 Sussreserve Riesling - Gold Medal
2020 Cabernet Franc - Gold Medal
2020 L'Eredita - Silver Medal
2022 Appassimento Riesling - Silver Medal
2022 Amarose - Silver Medal