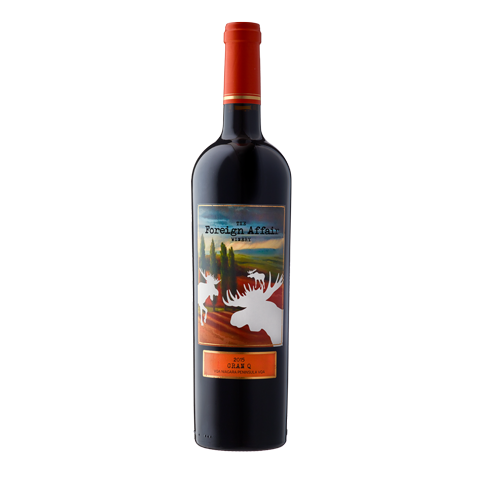 This wine has sold out in-store with the limited remaining stock aging in our wine library. It is occasionally available for tasting and purchase. Subscribe to our Newsletter to learn more.
Dedicated to the Gran Master of Amarone—Giuseppe Quintarelli, an inspiration to our Founders.
Tech Specs
ABV

16.9%

Vintage

2015

Type

Full Appassimento

Varietal

Cabernet Sauvignon 35%, Merlot 29%, Cabernet Franc 18%, Petit Verdot 18%

Residual sugar

9
Tasting notes
On the nose, aromas of dried cherry, figs, currants and dates, toasted oak, baking spices, and a hint of eucalyptus. The palate has rich flavours of cherry, cocoa, fig and chocolate pastry. Powerful yet balanced with a long and complex finish.
Food pairing
Rich holiday beef roasts, Grilled Prime Rib/Rib eye steaks, grilled or roast game meats, dark chocolate desserts, firm and blue cheeses, or by itself in front of the fireplace.
Winemaker notes
Only the best barrels are reserved for our full appassimento wines. 2015 is the first time that there is Petit Verdot included in the blend for the Gran Q! This blend is 35% new oak (1 each new French and American barrels) and the remainder in 2nd fill barrels (French and American).