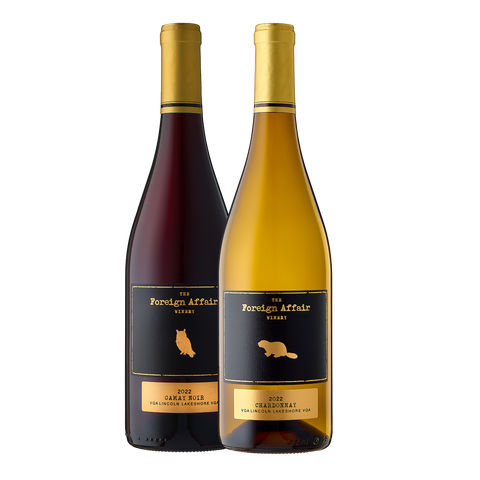 Holiday Hosting Case Bundle
Chardonnay 2022
Indulge in the luxurious taste of our Chardonnay 2022, a unique blend of sophisticated aromas and palate of Gala Apple, Baking spice, Apricot, Vanilla, Honey, Jasmine, Caramel candies, Lemon zest, Creamy Lemon Curd, Bright Melon and Toasted Oak..
Gamay Noir 2022
Gamay Noir is a quintennial match for your holiday bird! While this one is barrel aged its not a big oaky wine, instead this Gamay Noir is full of bright red fruit aromas & flavours that remind one of cherries, raspberries, and perhaps even a little allspice. The finish is clean, round, & asking for more.


Holiday Hosting Bundles

6 Bottle Mixed Case  (3x 2022 Chardonnay & 3x 2022 Gamay Noir) - $179.70
12 Bottle Mixed Case (6x 2022 Chardonnay & 6x 2022 Gamay Noir) - $359.40


---